Stanford Red Guards-DEI Tie?
Stanford Red Guards-DEI Tie?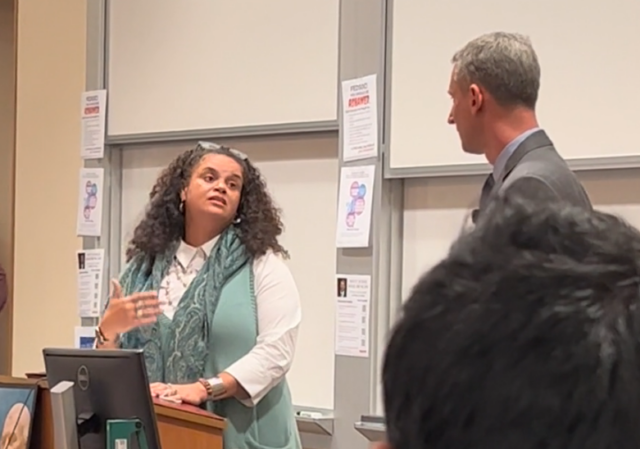 I'm interested in possible ties between DEI Dean Tirien Steinbach and the Stanford National Lawyers Guild students who disrupted the talk by Federal Judge Stuart K. Duncan. Did Dean Steinbach collude with the protest group? She showed up with pre-printed, prepared remarks, clearly ready to play a role in the incident.

The Stanford Shoutdown was classic Red Guard tactics. We should remember the Maoist Red Guards were not a spontaneous uprising of kids, but a force inspired and directed by powerful adults to further their own power.
What was Dean Steinbach's role in formenting the Shoutdown?
While Steinbach has been placed on leave for now, organized student protest on her behalf continues. The NLG is an old-timey Soviet-organized front group from Stalin's day. Maybe everything old is new again.